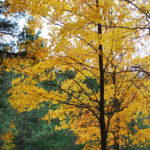 We are looking for volunteers to help with a fall clean up at our property from 10 am until 4 pm on Saturday, November 3, 2018.  Tasks may include wood cutting and collection, cabin clean up, RAKING, and general light maintenance.  Please bring your water bottle, your rake, a dish to share, and your enthusiasm!
Those who volunteer are welcome to spend the night in one of our cabins, either the Friday night before or the Saturday night after volunteering.  This is offered on a first-come, first-served basis.  We appreciate you!
To RSVP, please call us at (231) 884-2789 or email us at morningstar.retreatcenter@gmail.com.
Tell your friends, and as always, thank you for your patience and support!