Morningstar is open!  Contact us now to reserve your cabin.  We are happy to answer any questions you have about disinfecting protocol, etc.  We look forward to having you on the property!
Morningstar will enact new winter rates as of December 1, 2020 as we prepare for winter weather.  For the month of December, Mother Lodge and Morning Glory only will be available for rental with a minimum two-night stay for $60 for the first person/per night, with the second person (and subsequent people) at $40 per person/per night.  Email us at morningstar.retreatcenter@gmail.com with your reservation or any questions!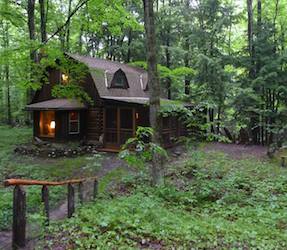 MorningStar is a space where action and assumptions can be suspended long enough to pay attention to what is. Such a space inspires change and creativity.
At MorningStar we believe that it is through grace and mutual search for wisdom that we come to a place of greater understanding and healing. Therefore, this work is supported and encouraged by our land-based community, our Board, and a committed circle of women and men throughout Michigan. MorningStar is also a charitable, nonprofit organization.
Providing a nurturing, hospitable space, holistic resources, and a caring community,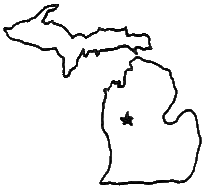 MorningStar affirms, guides, and celebrates women's journeys towards integrated lives of mind, body, soul, and spirit. We also welcome men who are seeking to become more spiritually integrated, and anyone who seeks rest and re-creation in communion with the Holy!
MorningStar is not only a place of retreat but a way of life, embracing all life as interconnected and sacred. We encourage lives of devotion, simplicity, growth toward wholeness, and authentic service rooted in the Living Spirit.
To make a donation or payment toward your retreat, click on the 'Donate' button above. Also, please consider adding $2-$5 to your donation to cover our fees for providing this convenience. Thank you!