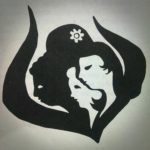 MorningStar is a space where action and assumptions can be suspended long enough to pay attention to what is. Such a space inspires change and creativity.
At MorningStar we believe that it is through grace and mutual search for wisdom that we come to a place of greater understanding and healing. Therefore, this work is supported and encouraged by our land-based community, our Board, and a committed circle of women and men throughout Michigan. MorningStar is also a charitable, nonprofit organization.
Providing a nurturing, hospitable space, holistic resources, and a caring community,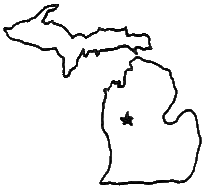 MorningStar affirms, guides, and celebrates women's journeys towards integrated lives of mind, body, soul, and spirit. We also welcome men who are seeking to become more spiritually integrated, and anyone who seeks rest and re-creation in communion with the Holy!
MorningStar is not only a place of retreat but a way of life, embracing all life as interconnected and sacred. We encourage lives of devotion, simplicity, growth toward wholeness, and authentic service rooted in the Living Spirit.
There has been a recent change in the ownership of some of the land and buildings formerly associated with MorningStar. Specifically, Mother Lodge, Gabriel's Cabin, Rosewind (the large house built by Elise), the garage with loft, and Keefer Cabin (Julie's original cabin) have all been purchased by sisters Laura Rowe and Krista Arendsen.  MorningStar, which continues to own Morning Glory, Kay Blue,  Raven's Nest (the yurt), and Poustinia, along with 90 acres, is currently coordinating with Air And Sun Acres, the private enterprise developed by Laura and Krista, to schedule your retreat in either Mother Lodge or Gabriel's.
Due to the non-profit status of MorningStar, finances must be accounted for separately.  For January through June 30, 2021 income will go directly to the previously mentioned owners.
When reserving a stay at Mother Lodge or Gabriel's, previous MorningStar retreatants can take advantage of Air and Sun Acres' offer of 15% off the Air And Sun Acres nightly fee every time you book! Please use the code MORNINGSTAR when making your booking on their website www.airandsunacres.com or mention the code when calling 734-210-7812.  Pricing for Mother Lodge and Gabriel's is as follows: $70 per night per first guest and $50 per night for each additional guest ($59.50 per first guest; $42.50 per night for each additional guest – with the offered 15% MORNINGSTAR discount).
Stays at Morning Glory, Kay Blue, Raven's Nest, and Poustinia continue to be $60 per night for the first person and $40 per night for each additional person, and can be reserved by emailing us (preferred) at morningstar.retreatcenter@gmail.com or by calling 231-884-2789.  A $60 non-refundable deposit is needed to confirm your reservation. This deposit will apply to your first night's stay. Please provide your phone number with your reservation request.
*There is snow -plowed car access to Morning Glory and Mother Lodge. Sleds are available to move what you brought for your retreat from the parking area to Kay Blue, Gabriel's and Ravens Nest.  Note: If you venture off the plowed trails and get stuck, you are free to use your policy, AAA, or contact our property managers, Brian and Karen Cool, for help.  A $25 fee payable to them at the time of service will be assessed. 231-768-4624.
To make a donation or payment toward your retreat, click on the 'Donate' button above. Also, please consider adding $2-$5 to your donation to cover our fees for providing this convenience. Thank you!